We are pleased to welcome Dr Shengli Tao to the Associate Editorial Board of Annals of Forest Science.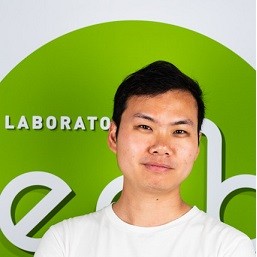 Shengli Tao's research activity focuses on the development and application of remote sensing techniques, Lidar and Radar in particular, to monitor the dynamics of forest and individual trees. He received the Ph.D. degree in ecology from Peking University, Beijing, China in 2017. Between 2017 and 2021, he worked as a postdoc (based in Toulouse, France) with supports from the French National Centre for Scientific Research (CNRS) and the French National Centre for Space Studies (CNES). During his postdoc career, Dr. Tao used Lidar and Radar techniques to study the structure and function of tropical rainforests. In 2022, he joined Peking University as an assistant professor, leading a research team of ecological remote sensing, collaborating with prominent forestry researchers from China, Europe, and US.
Dr Tao has over 40 peer-reviewed and other publications, with some published in high-impact journals such as Proceedings of the National Academy of Sciences (PNAS), Ecology, and Annals of Forest Science. He has joined several research projects funded by CNRS, CNES, European Space Agency, Chinse National Natural Science Foundation, and Chinese Academy of Science. He also co-led the 2022 Lidar Workshop for Forestry Application in Beijing. His research has earned him several awards, including the Outstanding PhD student Award of Beijing city, and the First-class prize of Beijing Science and Technology 2021.
We are pleased to welcome Dr Matteo Vizzarri to the Associate Editorial Board of Annals of Forest Science.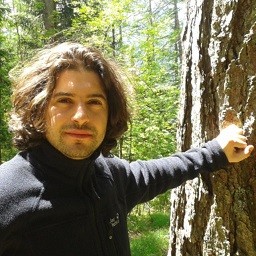 Matteo Vizzarri formerly project officer at the Joint Research Centre of the European Commission, is now a researcher at the University of Milan. His current research activity focuses on assessing forest ecosystem services according to alternative management strategies and policy scenarios. He holds a PhD in forest management and silviculture. His interests mainly cover the implementation of sustainability principles in forest management and planning, the assessment and mapping of forest ecosystems' goods and services (including timber production, climate regulation and biodiversity conservation), the use and testing of forest growth models, the development of participatory processes in multi-scale forest governance, and the improvement of science-policy interface in the forestry sector. His research experience spans over more than 10 years. He has published more than 40 peer-reviewed articles and other scientific products, and joined several competitive research projects at both national and European scale.